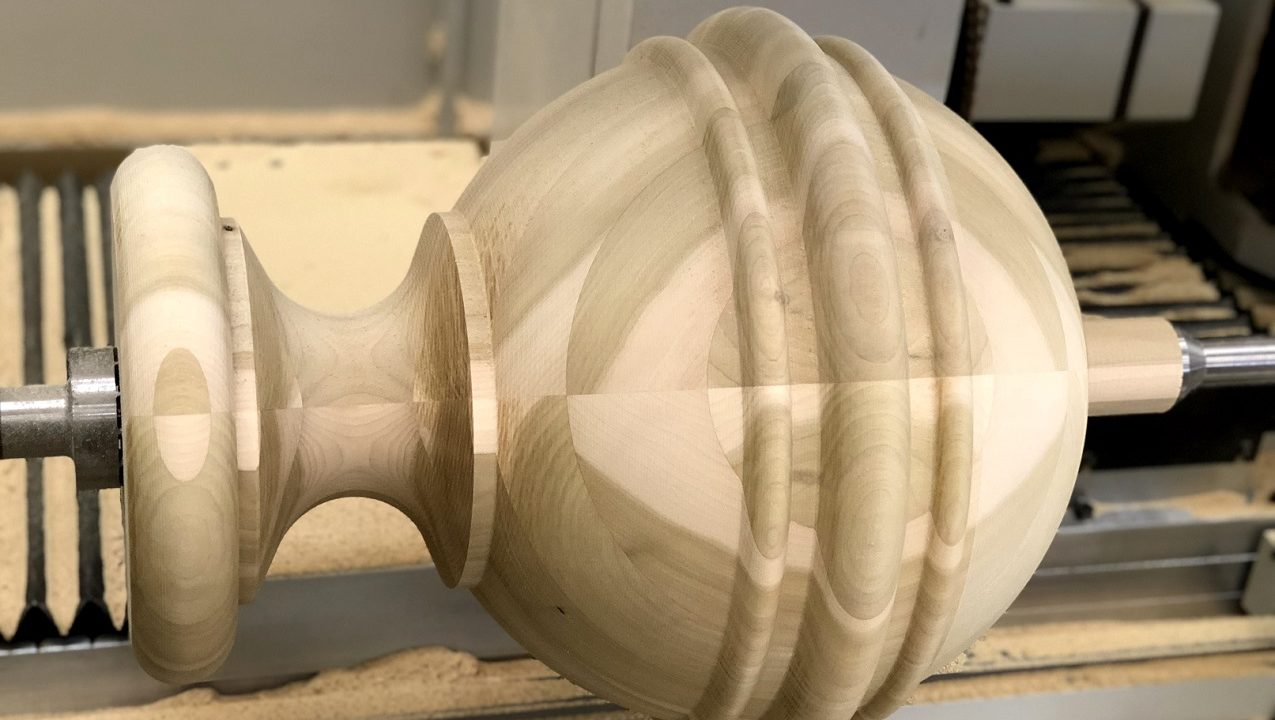 Bespoke Wood Turning Project – Tulip Ball Cap
At Precision Timber Handrails (Clive Durose Ltd) we are experts in wood machining and are always asked to manufacture all sorts of products, from our regular bespoke handrail and staircase designs, through to bespoke one-off pieces. These pieces are both a challenge and a delight as they give us an opportunity to showcase just the vast range of items we can produce and our in-house expertise.
Recently we were commissioned to do a large Tulip ball cap, which was an interesting challenge! So how did we do this?
How We Made A Tulip Ball Wooden Post Cap
Tulip Ball Cap Production Images
Bespoke woodwork projects are met with enthusiasm and a relish as we have the machinery, knowledge and expertise to deliver. The process is similar, planning, design, manufacturing, finishing and delivery, but each stage is managed and the outcome in the end is client satisfaction. Our image galleries on other platforms have further project images where you can browse the process images in more detail.
On our Pinterest account we have set up our images boards around our feature pieces and galleries. These images below are from our Bespoke Woodwork Tulip Ball Cap board, please click to see others and browse our other boards.
[fts_pinterest type=single_board_pins pinterest_name=clivedurose81 board_id=bespoke-woodworking-project-tulip-ball-cap pins_count=3]
Our woodworking machines that we use to product these items and other other range of bespoke handrails are made at our factory in Stoke-on-Trent, Staffordshire, where our staircase wood-turning business can run your entire project. From precise measurement on site using state of the art measuring equipment to designing it up on our top of the range 3D CAD software. Using sustainable wood sources we are FSC registered and will always advise on ethical environmental sourcing without compromising on the quality or look of the work.
If you have a project forthcoming, either your own property or you may be sourcing work for a client, we will be pleased to hear from you. Please use the contact link below or call us today and we will be glad to hear from you.
So, if you would like to see more examples of our bespoke projects, or winders, staircase parts,handrail elements and/or design features, like these shown on our Instagram account, then contact us today.
If you are an architect, interior designer, project manager or building restorer, please contact us to see how we can help you with your project, or bookmark us for when you do need an estimate.
All images on this page and video are from our own collection of designs and installations. At Precision Timber Handrails we can design and manufactured at our location, and install at yours, to your brief.
What Is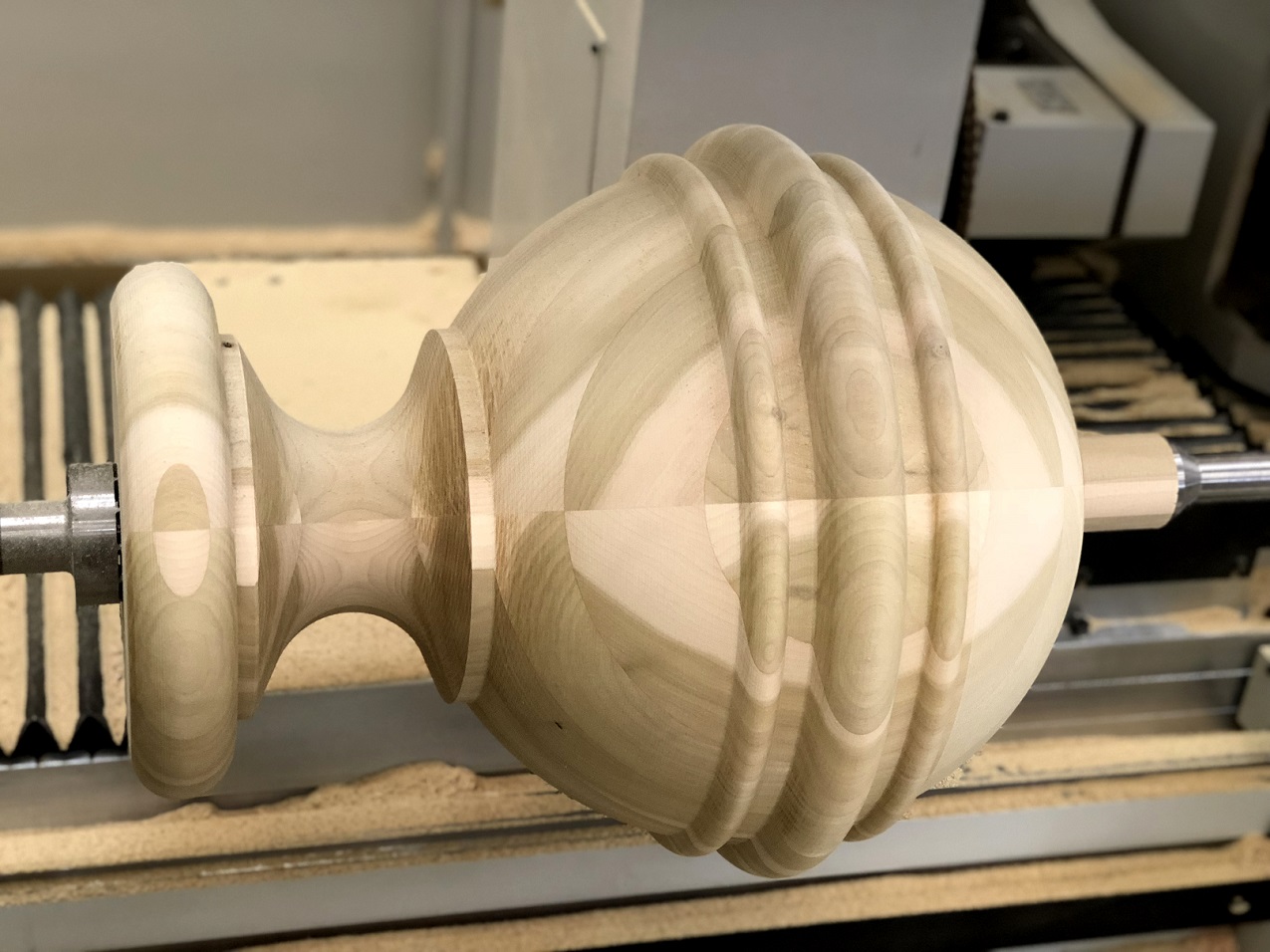 What Is A?
Our What Is Range - Understanding Staircases & Handrails
This article shows how to turn a pile of timber stock into a bespoke piece of wooden art with an immaculate smooth rounded finish
Clive Durose
Clive Durose Ltd
Precision Timber Handrails
Publisher Logo